Top Florida RB De-commits from West Virginia to join Rutgers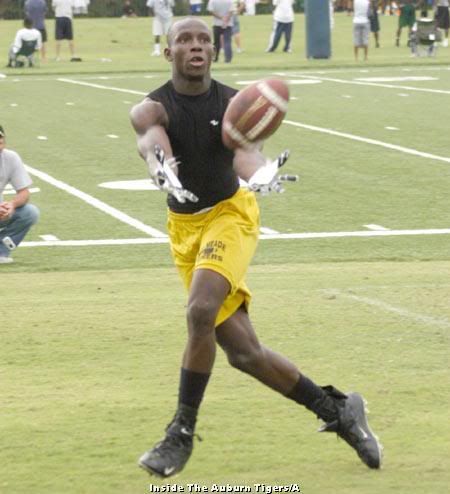 Whether or not Ray Rice decides to leave early after his junior season, Rutgers will not be lacking in depth at the RB position. This week, the Scarlet Knights added yet another talented Running Back to their depth chart as Onterio McCallebb of Fort Meade, FL verbally committed to play for Greg Schiano at Rutgers. McCallebb is a speedster, who has been timed at 4.35 for his 40-yard dash and stands at 6 foot and 170 lbs. He is an athlete who has the possibility of running back, wide receiver and kick returner at Rutgers. His aforementioned speed is very dangerous in the open field and is a great addition to the Scarlet Knights. He was originally a verbal commit to Big East rival West Virginia, yet had a change of mind after the Mountaineer's lost head coach Rich Rodriguez to Michigan. Coach Schiano and his staff were persistent and swayed this top track athlete to play in Piscataway next season. McCallebb is the second running back who has verbally committed to Rutgers this season joining Rashad White of Teaneck, NJ. White is also a very fast athlete, who has also been timed at 4.35 in his 40-yard dash. Rutgers could have a very deep depth chart at running back with or without Ray Rice and could look something like this:
1. Kordell Young
2. Mason Robinson
3. Onterio McCallebb
4. Rashad White
Coach Schiano might just have to call up USC head coach Pete Carroll for advice.
Keep Choppin'
-Mike